Hi All
Been (over a fairly long period) working on some 1980's vehicles for my layout. There, aside from buses being a big gap in models available ready to plonk!
A couple of the old Corgi Lorries are to 4mm scale. The first being the Ford Cargo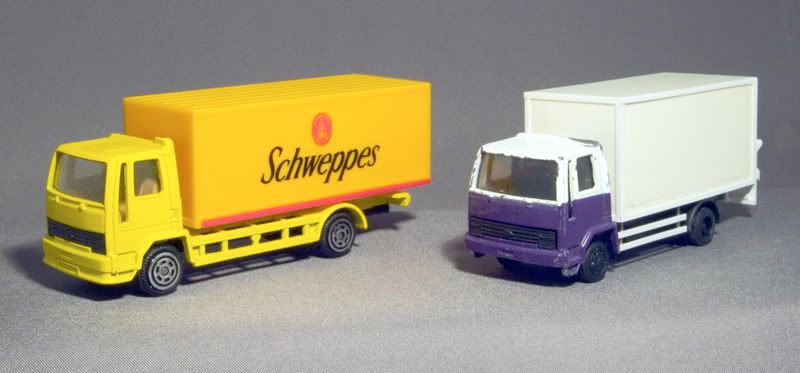 Ford Cargo with Base toys chassis and a scratchbuilt box body and tail lift. The pic below shows a before and after.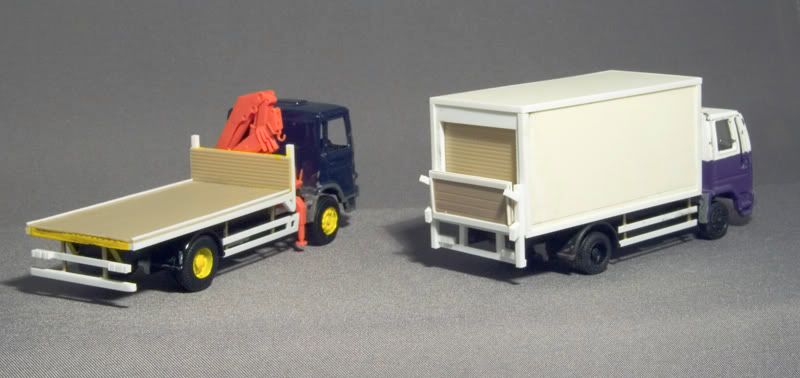 On the left the Corgi MAN lorry with base toys chassis, widened and detailed flat bed and a Hi-ab crane from Herpa.
Paint (with a knightwing Volvo thrown in)
Some variations on a transit theme. Original trackside model on the right , the bare bones of a LWB version in the middle (to be a White Arrow Mk 2) and a SWB luton version on the left.
Cheers
Jim