Before jumping headlong in to a larger P4 layout, I've decided to start with a 4' * 1' shunting plank which will be completely self contained. Track consists of a single B6 turnout from a C&L kit and C&L flexi track. Scenics will consist of a large factory building with low relief factory building along the back. Pics below show the basic layout: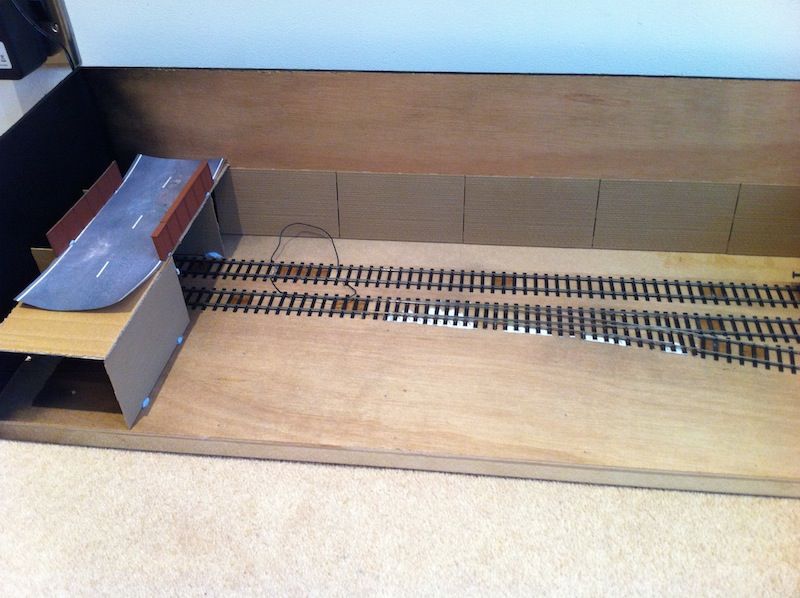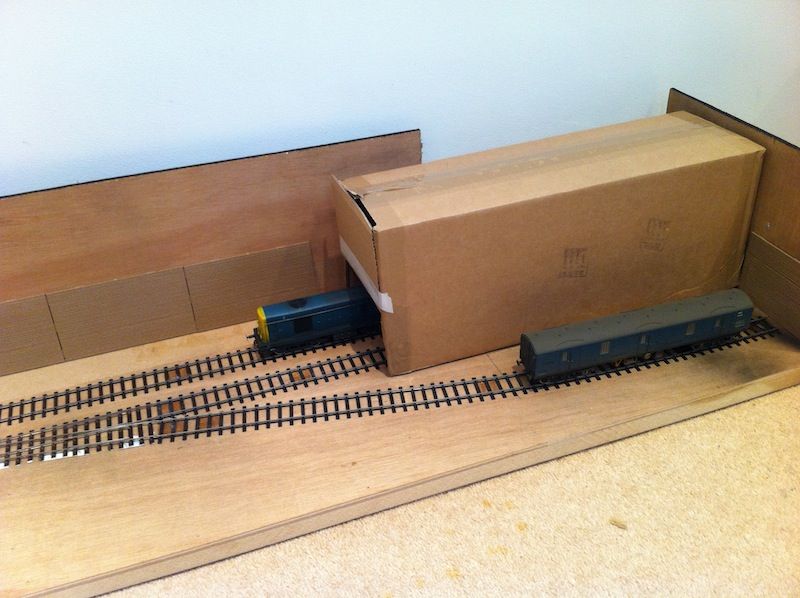 The cardboard box represents what will be a factory building which will hide a traverser which will give the impression of there being more off stage as it will be possible for a train to enter the factory on one line and come back out on the other so there are possibilities for shunting puzzles. The gap in the backscene shows how long the traverser will be, I just need to make the cuts in the track. To keep things simple the turnout operation will be old fashioned wire in tube.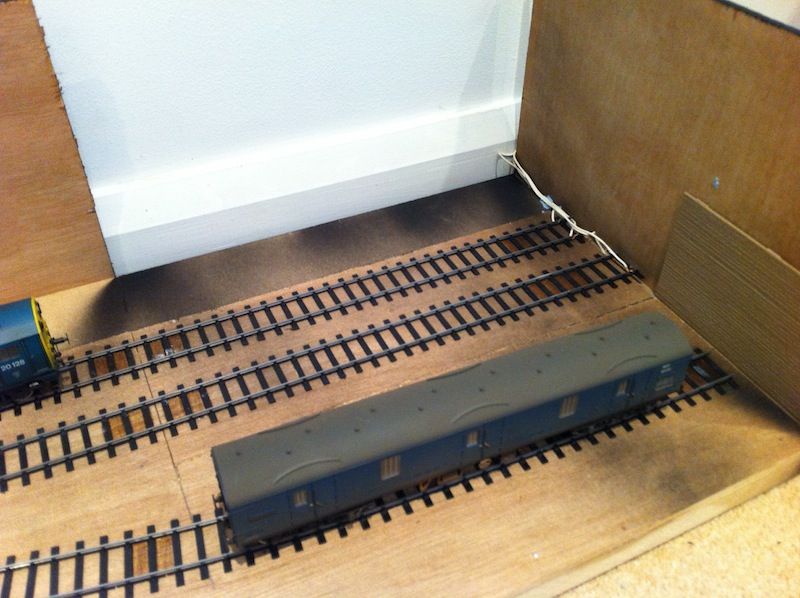 The Class 20 is the only P4 loco I have at the moment but for the most part, motive power will be Class 03 & 08.
I hope by starting off small, I can learn as I go and may actually finish it...
John