Ealing wrote:I've got to say that I admire your spirit and energy Knuckles. And it's heartening to see so much support from Keith and the others. This thread is a real advert for this forum.
doktorstamp wrote:I too find this thread quite inspirational. Being like Knuckles a newbie to P4 who has acquired an awful lot of bits and pieces, but not found the time to put anything together, well at least of note.

What I particularly like about this thread are the answers or solutions to problems encountered. Certainly, as one person has stated, this thread is ammbassadorial for the society.

mfG

Nigel
Well that's great to hear, (or read) especially as a few have said similar. I must be doing something right, and it indeed is great that people are so helpfull.
I've been doing some more.
Updatangio:
Erm where do I start? Well, I have added the furthest wing rails and also some closure rails (think that is what they are on a diamond/slip)
I left gaps on most the check rail areas to interlace the chairs, I forgot on this one so I shaved all chairs. If joint is weak a dab of brass 'n' solder will sort it.
Flangway gauge starting from V sets position.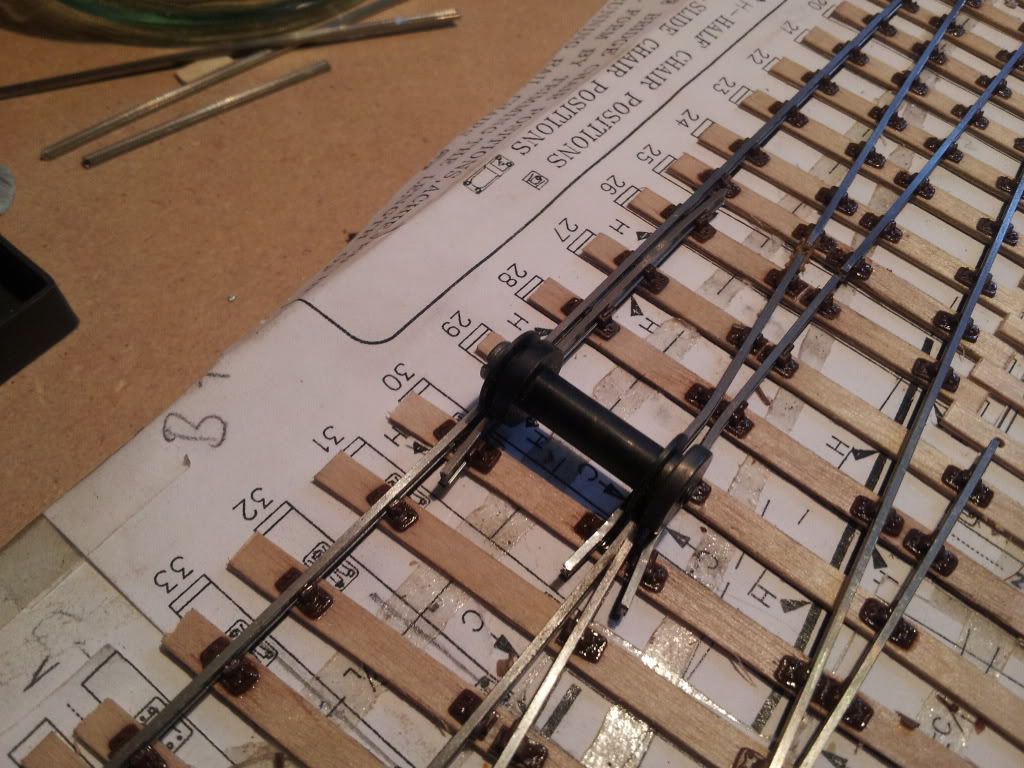 Closure things in place. Angles and gaps not perfect so I placed them a smidge close so I can tweak the shape later if nessasary. My truck tests approve though.
2 overall views. I need to buy some more rail so I guess it's time to do more check rails.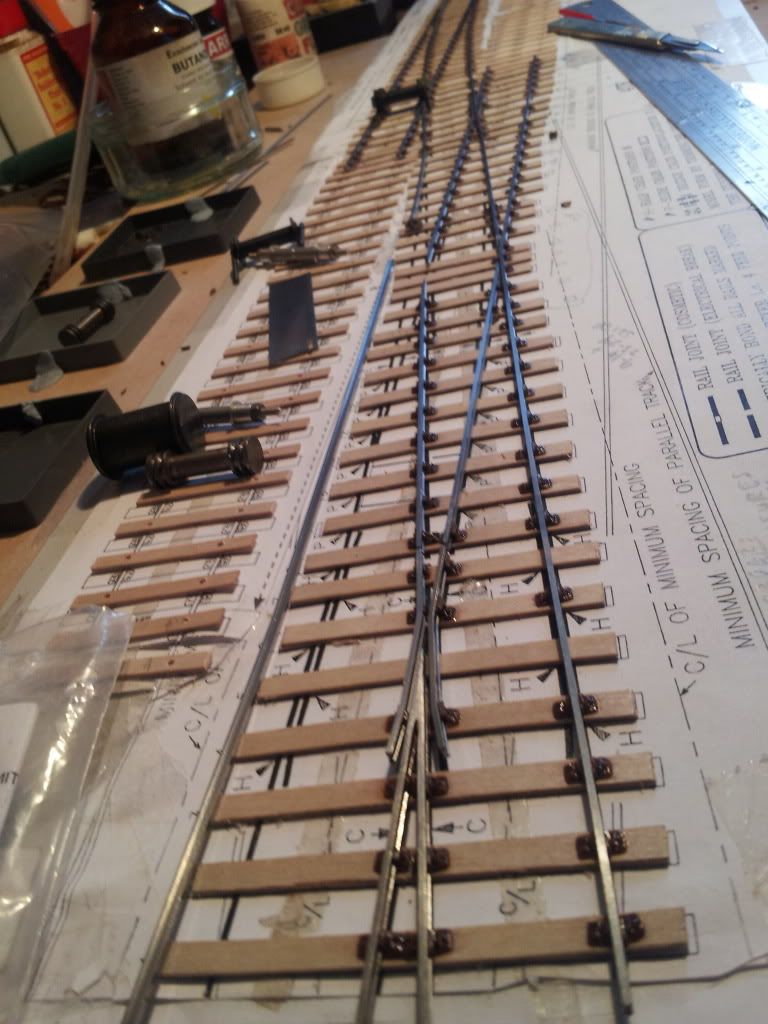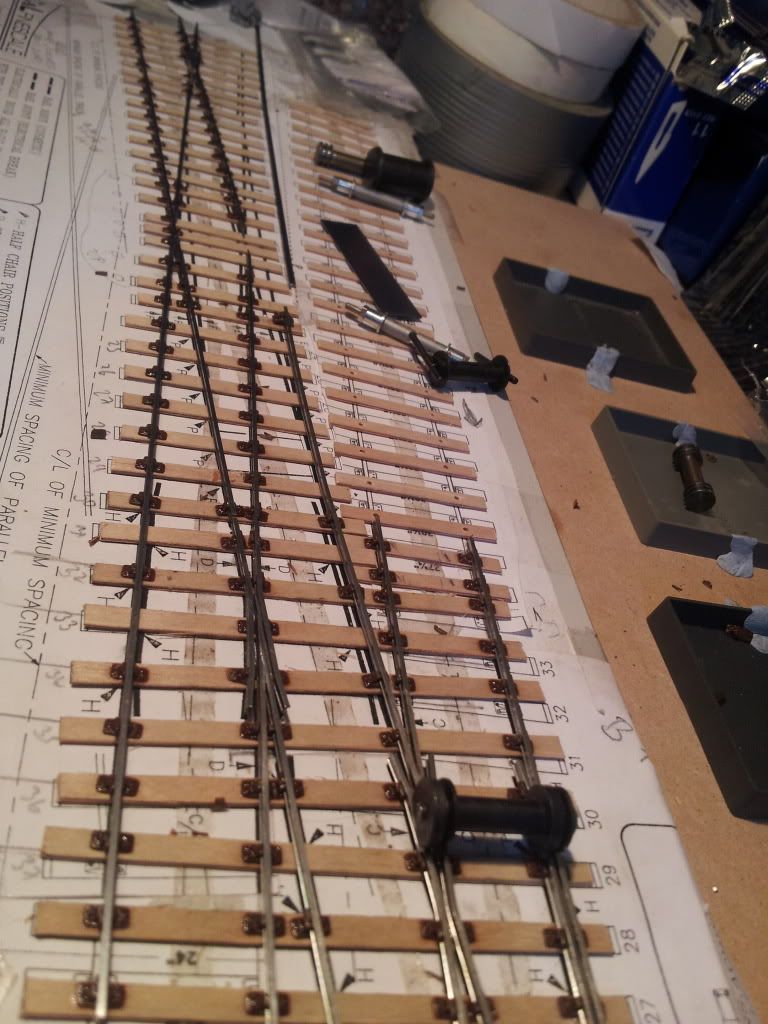 Truck tests pushed through all the bits I curently can seem good. The formation is starting to look better now, more like its intended.