I thought I would share some of my collection of modern trucks that I have modified: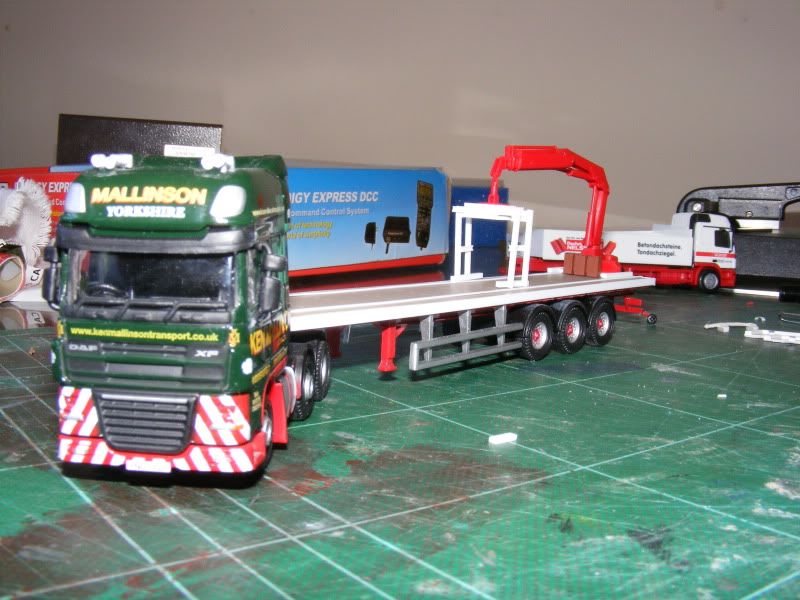 Oxdiecast Daf105 with a converted flatbed trailer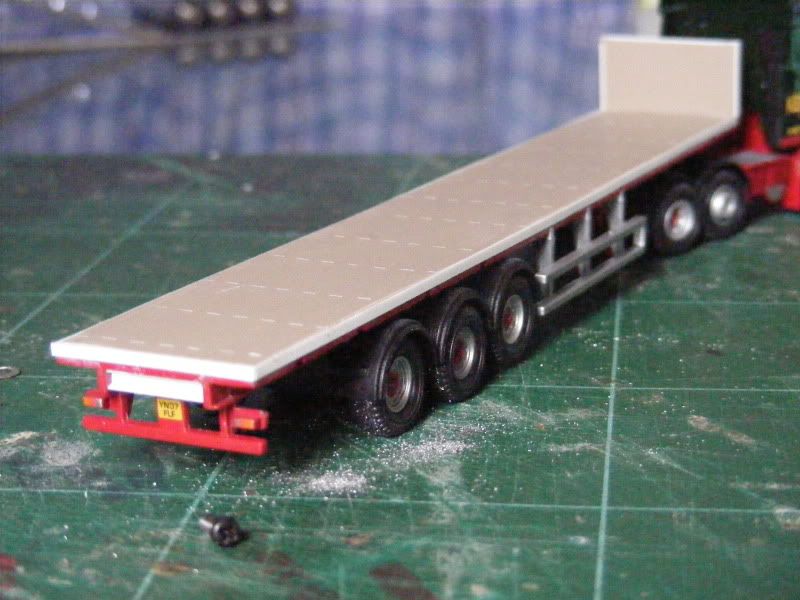 Same truck but with brick loading crane, the crane is a herpa item but I have rebuilt the grab to scale it up 4mm scale.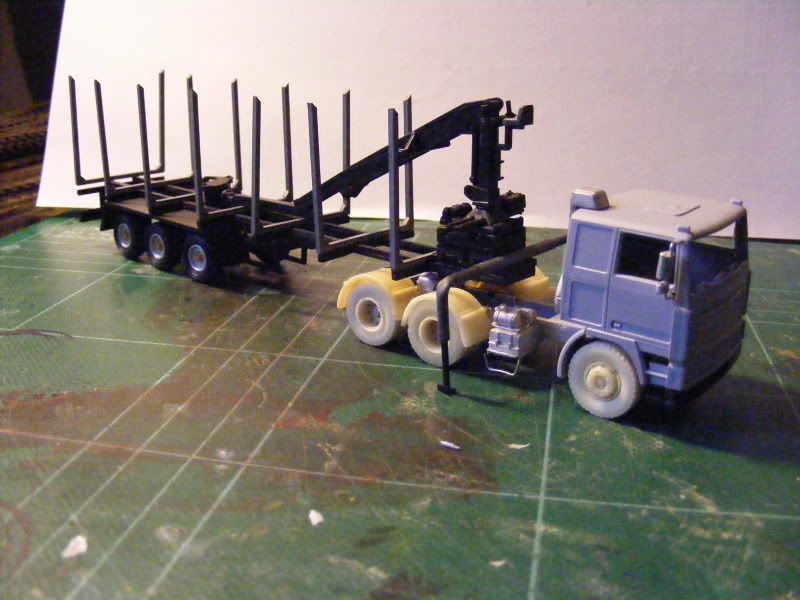 This timber lorry I built from knightwing trailer and Volvo F12 cab, the wheels are from CMSC Seddon Atkinson kits that met a rather unfortunate end so I recycled them onto the volvo as the Knightwing wheels are not good.
Same Volvo cab but with a bulk tipper scrap trailer, built on a Knightwing flabed trailer.