Recently on his workbench,
https://www.scalefour.org/forum/viewtopic.php?f=89&t=6907#p76842
, Ralph has made a material stand. He's subsequently passed the idea over to us and we've developed into something that fits within our range of units and is hopefully of interest to yourselves. The development isn't finalised yet and it's been through a number of permutations so we'd be interested in knowing which would be your preferred choice.
The choice is with regard to the bays at the front of the unit. There will be one section for storing coiled wire and at least one other with two drawers in it. The provision for the third bay is open for discussion - vertical storage for short sections or two more drawers?
Option 1.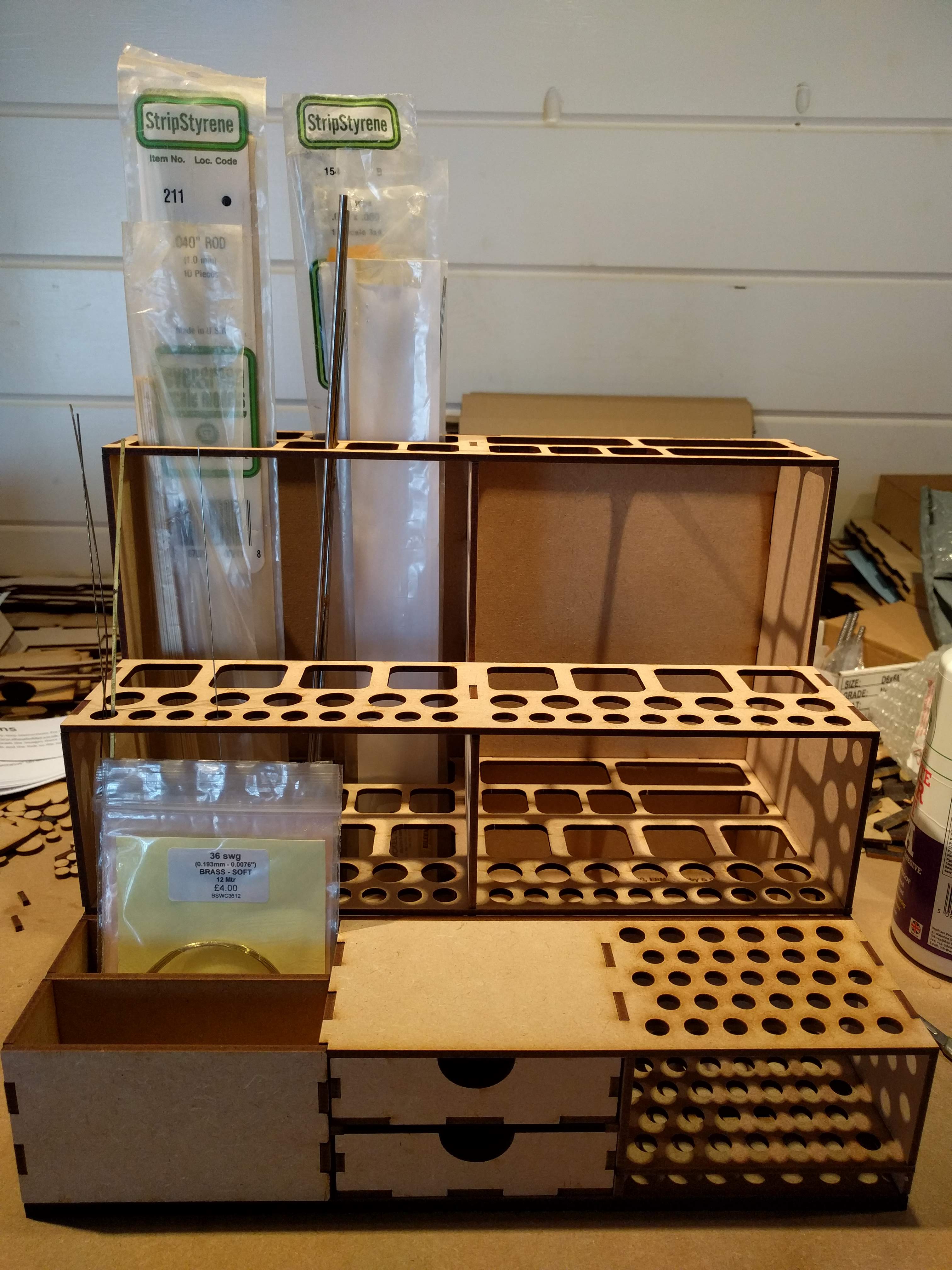 Option 2.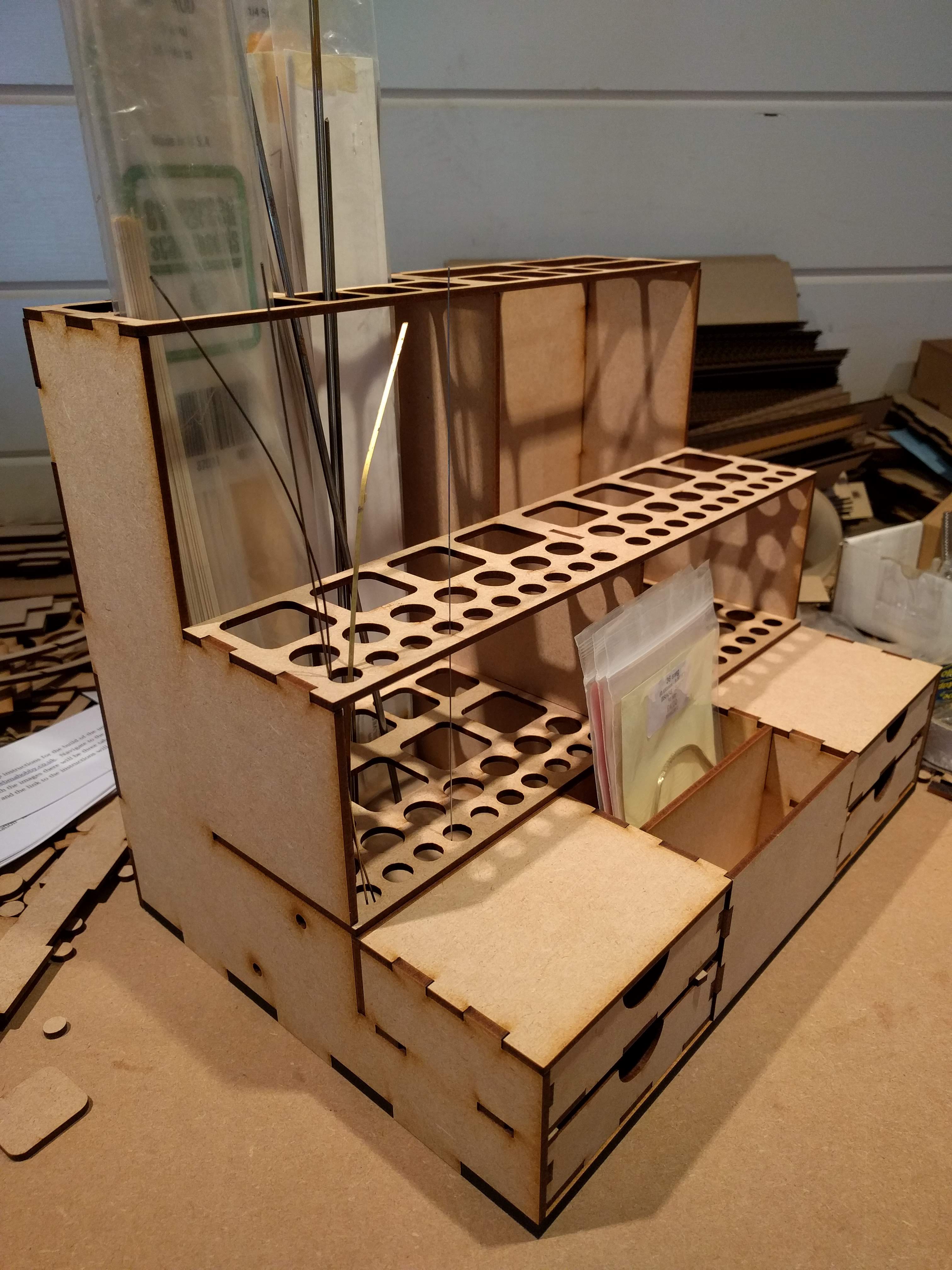 We're also about to release a unit with four open shelves for storing sheet material upto A4 size and this is shown with option 2 -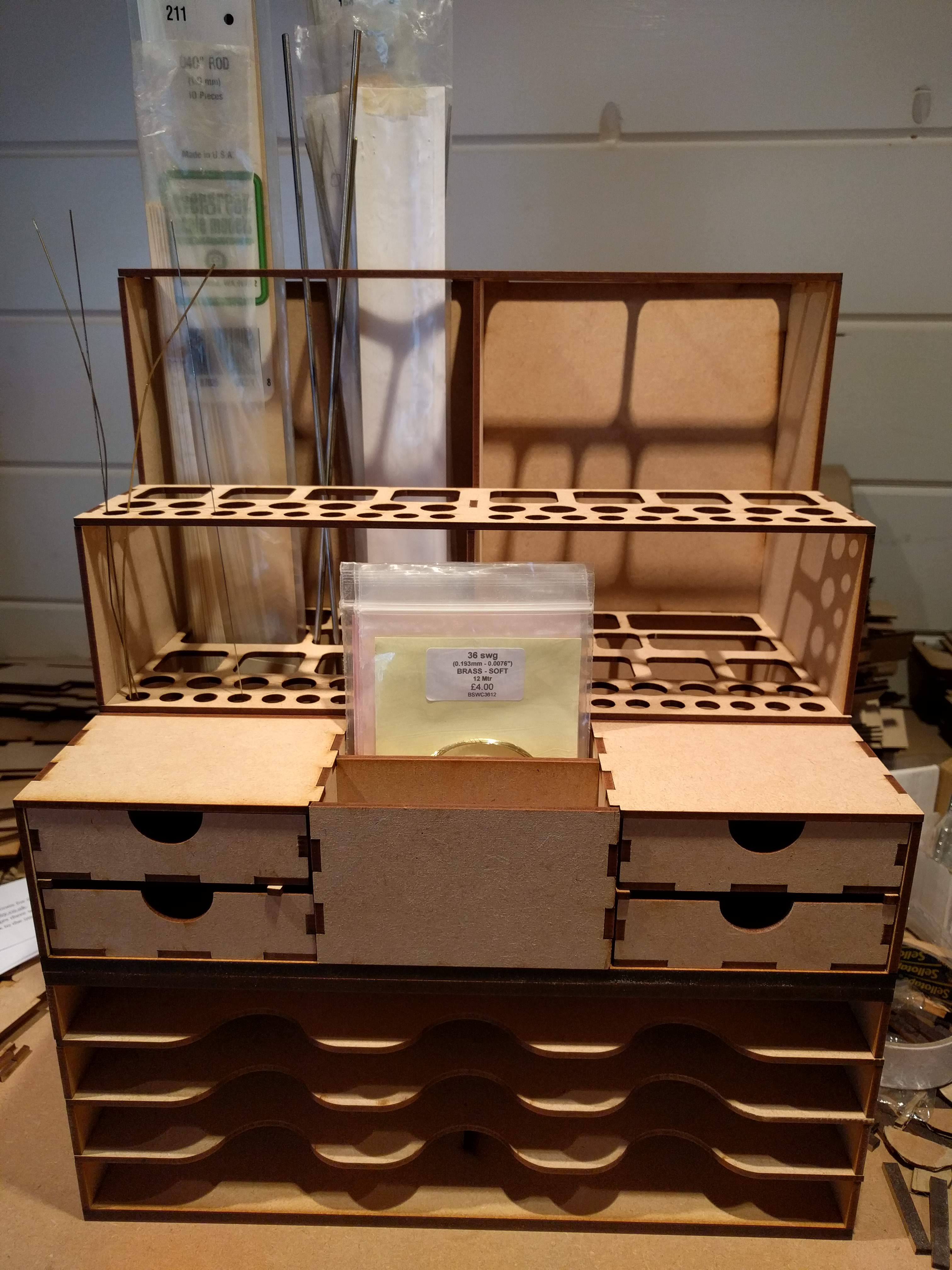 If you've got any other ideas or suggestions about the units we'd like to hear them so they can possibly be included before we start production.
Cheers
Andy