Hi All.
One of my ongoing niggles with the hobby is the lack of availability of steel wheels for various RTR conversions. That is not to say they don't exist, just I find that I don't get on with, or cannot obtain with ease, the wheels I want. My preference is for Kean-Maygib's all steel wheels, as I find that these seam to provide my best conversion experiences. However, the coach wheels are scaled for 3'7 1/2". This is incorrect for 3'6" wheels employed on BR Mark 1 stock with BR1 and Commonwealth bogies. Alternative wheels on the market are only available with plastic centres, which I find difficult to obtain a reliable, square back to back with.
So I thought I'd have a crack at producing a range of my own wheels firstly as CAD drawings, before producing a limited run for testing and analysis on a CNC lathe.
Below is one of my efforts. A 14mm wheel mounted on a 26.5mm pinpoint axle, with two insulating bushings from Marklin (many thanks Ivan). The wheel flange and tyre profile is faithfully reproduced from the scaled BS 276 Contour A measurements from ScaleFour Digest 1.2 'P4 Track and Wheel Standards'. The tyre width is 1.92mm. I've aimed for as much steel in the wheel as possible, as I find the increased mass of the Kean Maygib wheels over other brands to be a major benefit.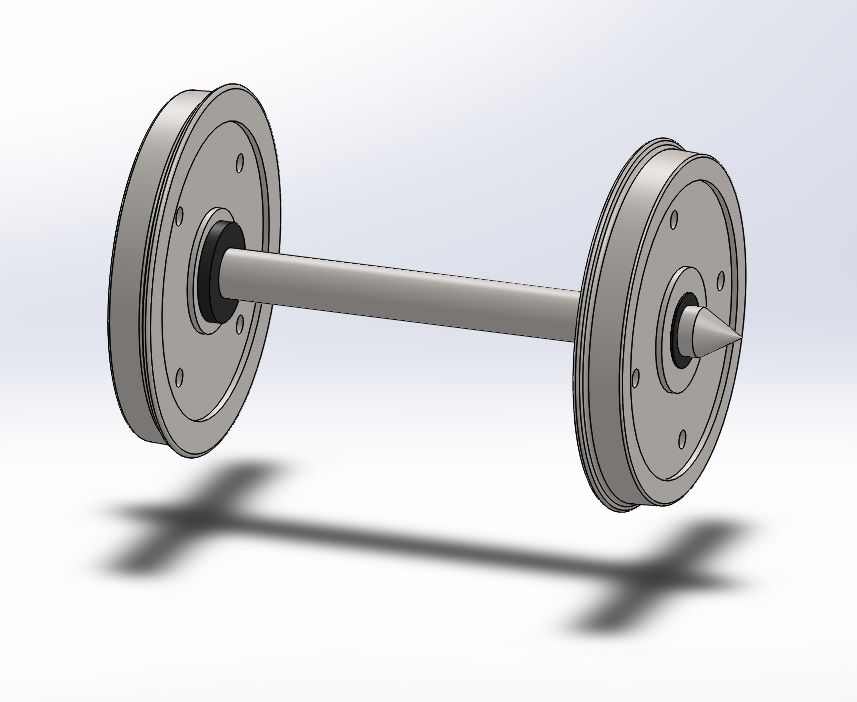 However, I've hit a snag in terms of finding information on the wheel rims (discs) themselves. Not to be confused with the tyre that fits onto the rim.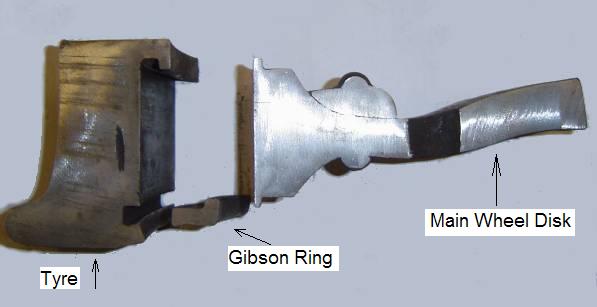 I'm wondering if any members could point me in the direction of where I might find drawings for the wheel rims themselves? My current plan is to take a trip to the South Devon Railway on Saturday, armed with a straight edge, tape measure, steel rule and a Vernier calliper.
With some success I hope to also produce 4'0" wheels for the Class 85, followed by 3'9 1/2", 3'9" and 3'7" wheels for other classes.
Regards
Matt