Now I appreciate that this will be child's play for most of you but I took another step on the road to fine scale nirvana today by successfully managing to solder 3 pieces of brass together which, as an added bonus, hasn't fallen apart.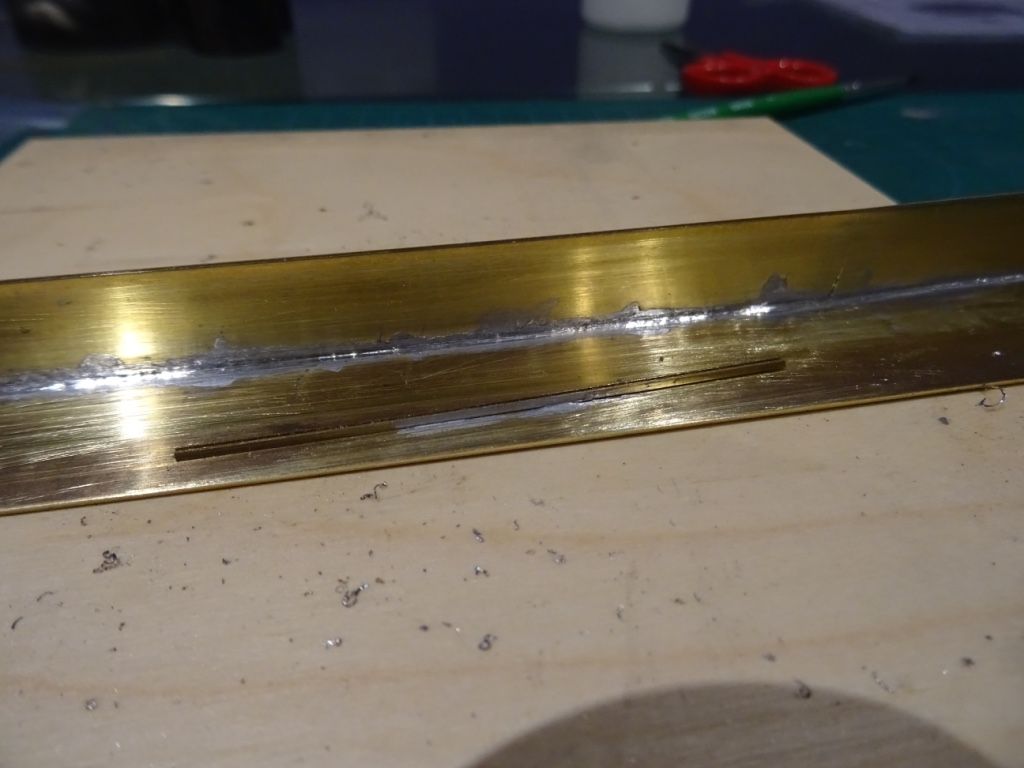 It needs some cleanup but I reckon it is pretty neat for a first go but it has raised some questions...
I'm using 145 degree solder with Carrs green flux and the soldering iron set to 380 degrees. Whilst I was soldering I noticed that, whilst moving it, that the bit would get stuck and 'drag' in the solder so I wonder if I am right in assuming the following:
1. At the moment the bit I have has a pointed end, I assume that a bit with a flattened end might be better for getting heat in to the brass?
2. The two larger bits of brass were .6 and .8mm thick respectively and I guess that the dragging would be caused by the brass not being hot enough?
John