First up peeps, thanks for all the kind comments at Scaleforum and thanks to all who took the time to have a chat.
Spurred on work starts on the retaining walls for board one. The outer sides will be ply but the inners are the new dense foamboard you can get. This stuff seems to have no reaction to superglue or spray paint which is interesting.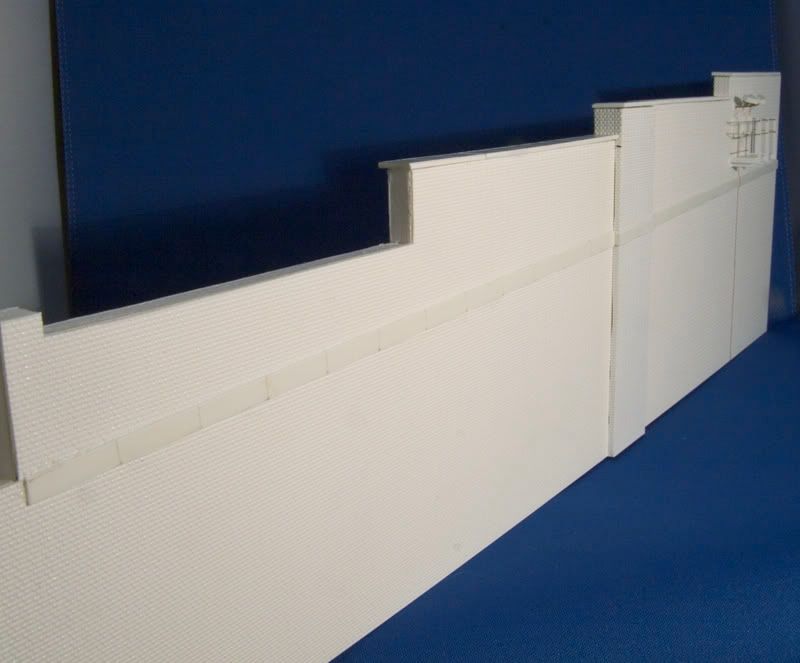 The first wall - A relatively simple affair until I realised there is a walkway and a lighting point near one end.
Close up of said walkway. Still got the ladder and its safety cage to add yet but pretty pleased with it so far. And yes, before anyone asks, this will be the operating side not the public facing side.
Cheers
Jim