In an effort to finish up some projects, here's something I'm working on. An Austerity saddle tank in service with PLA mid to late '50s is the goal. I started with an old Airfix kit and the RT models chassis kit. I have done one of these before in EM using the Hornby body and the Airfix kit is a much better starting point. I'm using High Level hornblocks and a 80:1 Loadhauler+.
I borrowed an Avonside chassis jig from a friend to build the chassis. Aligning hornblocks is something I often have trouble with and it helped a lot. I'm seriously considering getting one for myself.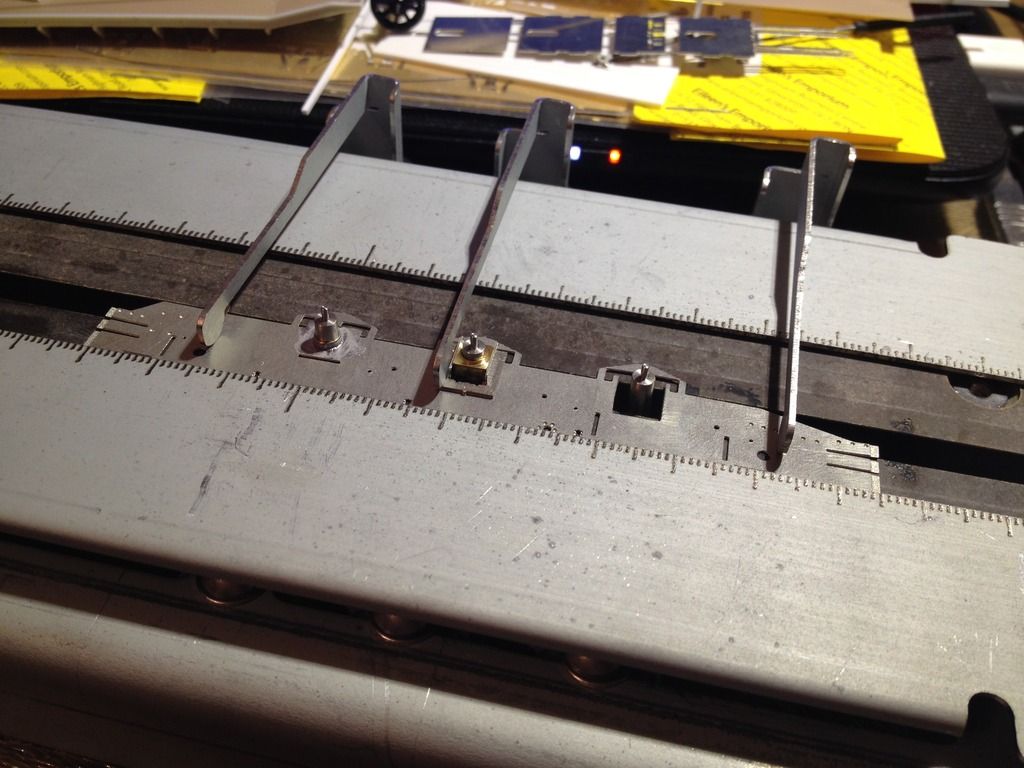 Once I had the chassis assembled I put together the original Airfix chassis. I think the comparison between the two is quite interesting.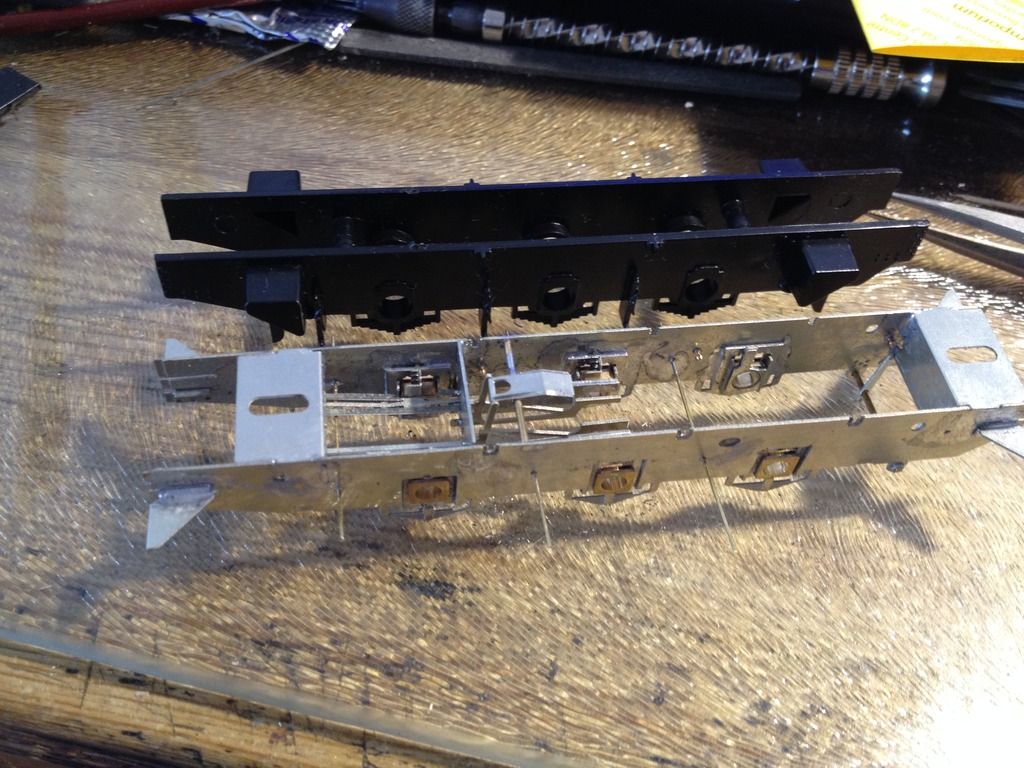 Here's the mostly finished chassis.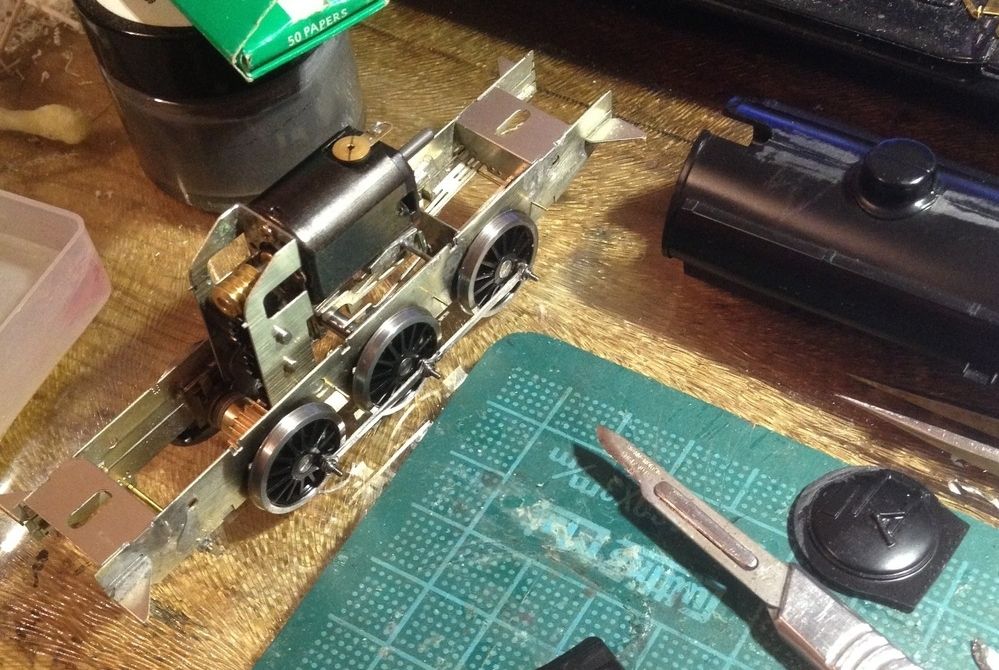 After this it sat untouched for about six months until today when I dug it out and attached the brakes. Brakes have to be one of my least favourite aspects of engine building. There's one locating pin but the have to be aligned in three axis. But they're done. I've also added the buffer beams and buffers. I need to take some pictures of that as well as the work I've done on the body. Tomorrow hopefully.