Well, here we go, my first go at an etch kit of any sort and my first real go at soldering.
I do have some experience of photo etch as I also model warships in 1/350th scale and those things get covered in PE details but most of it is paper thin and glued together.
Again, I appreciate that this is bread and butter to most of you guys but posting this here will, I hope, keep the mojo going no matter how many mistakes I make...
First up, the main bogies frames are removed from the fret and any cusps cleaned up and the bearing slots are 'fettled' to make sure that the bearings can move freely:
Next up the bearing carriers: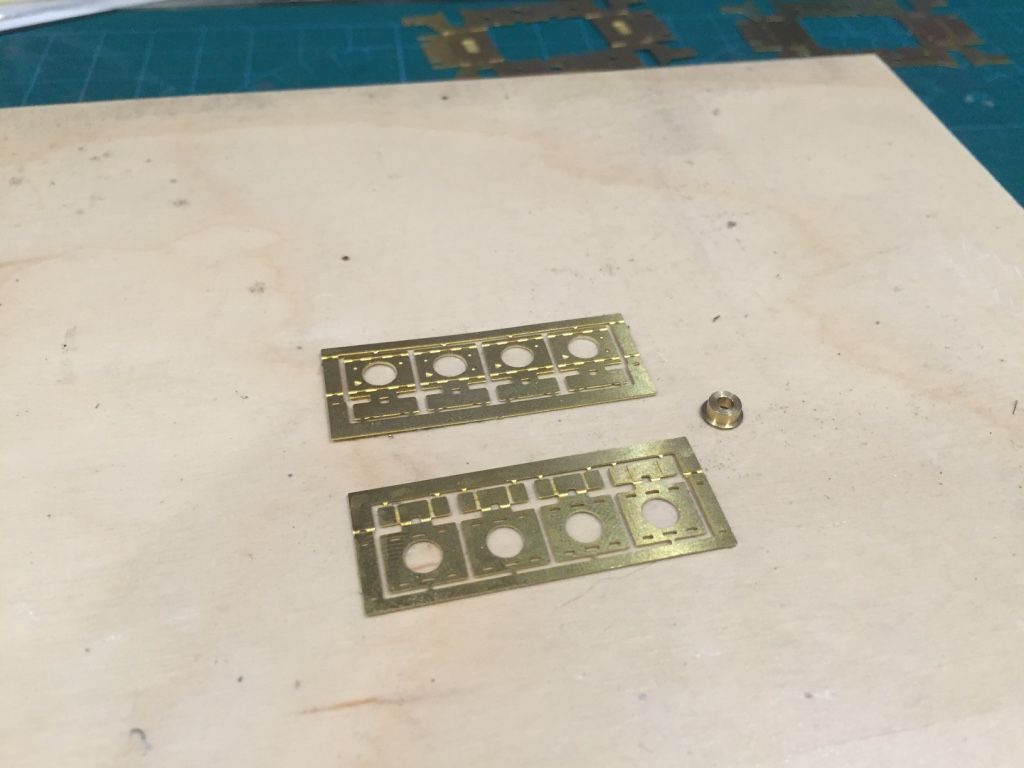 First, make sure that the bearings fit in the hole and, if necessary, open them out slightly. Obviously, there are 8 of these but the fret is ingeniously designed so that all the necessary folds can be made before the individual carriers are removed from the fret:
The first fold is made and the join strengthened with very small amounts of solder which I managed without getting it all over the place: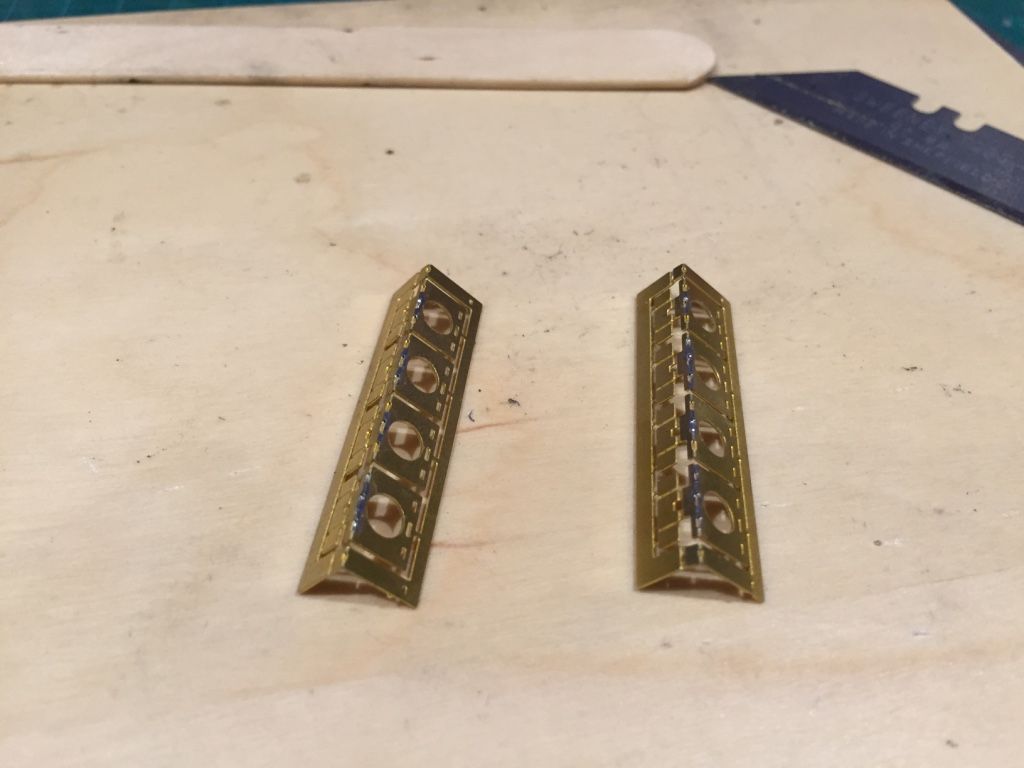 Next, the other 2 folds are made using a mixture of brute force and ignorance (note to self, I really need a vice...)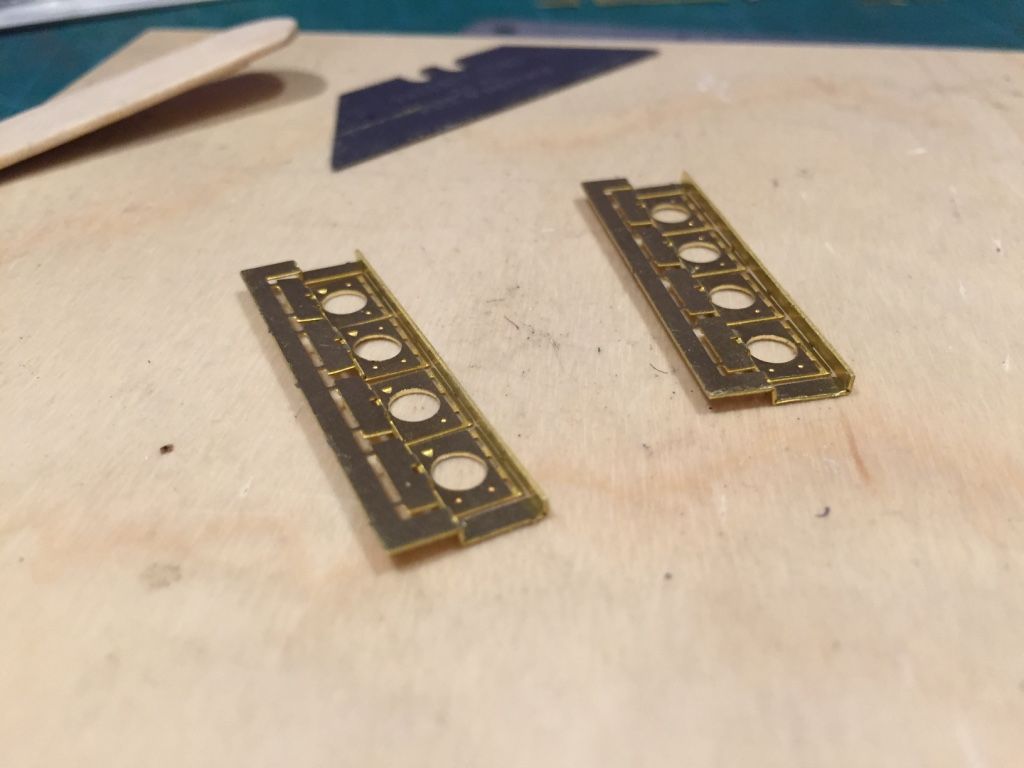 So far so good and what I've got matches the instructions at this stage...
John