Whilst the layout itself remains a Templot plan, I've made a start on the wagon fleet for South Pelaw Junction. As the layout will be able to easily swallow a couple of hundred wagons, these are not going to be superdetailed, etched brass everything wagons, they are all RTR conversions or plastic kits. Tony Wright has a term, 'layout coaches', well these are 'layout wagons' that will look OK in 10-30 wagons trains running on a 30' long layout where individual details are lost in the overall picture. Neither are any of them sprung - they take the less than perfect pointwork on my 'plank' with no problems so I'm happy to leave them rigid for now...
First up is a Parkside Dundas Boplate E with Gibson wheels, Smiths 3 links and Lanarkshire Models buffers. It still needs decals added but I forgot before I did the weathering...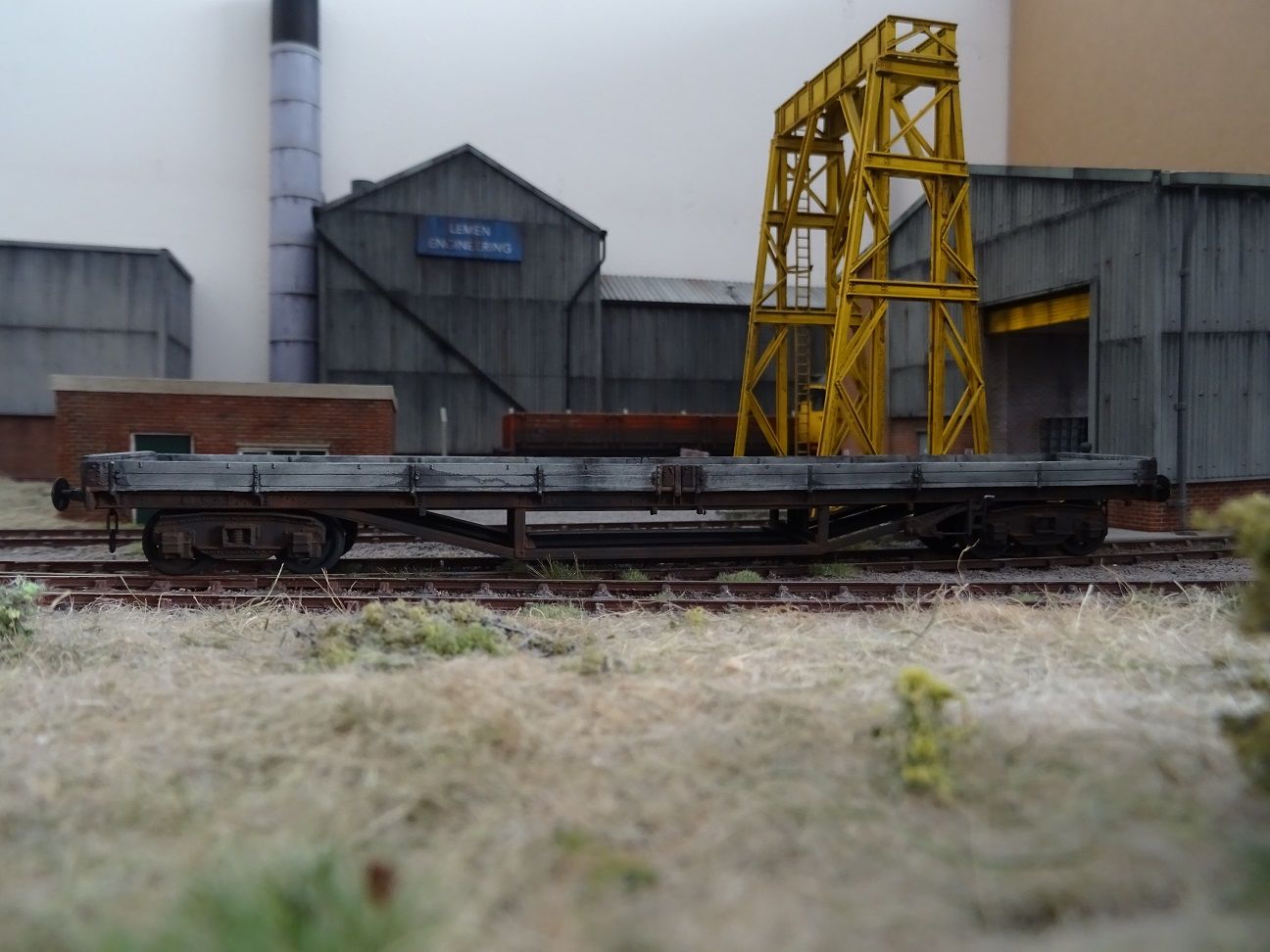 Next a couple of 16 tonners from the Bachmann model. Heavily weathered (as much to disguise the fact that the factory weathered all have identical 'rust' and running numbers) with oils which I find represents rust that has 'bubbled up' from under paintwork quicte well as it is easy to give it some texture: Wheels are again Gibsons and these two still wait the fitting of Smiths 3 links and weathering of the chassis: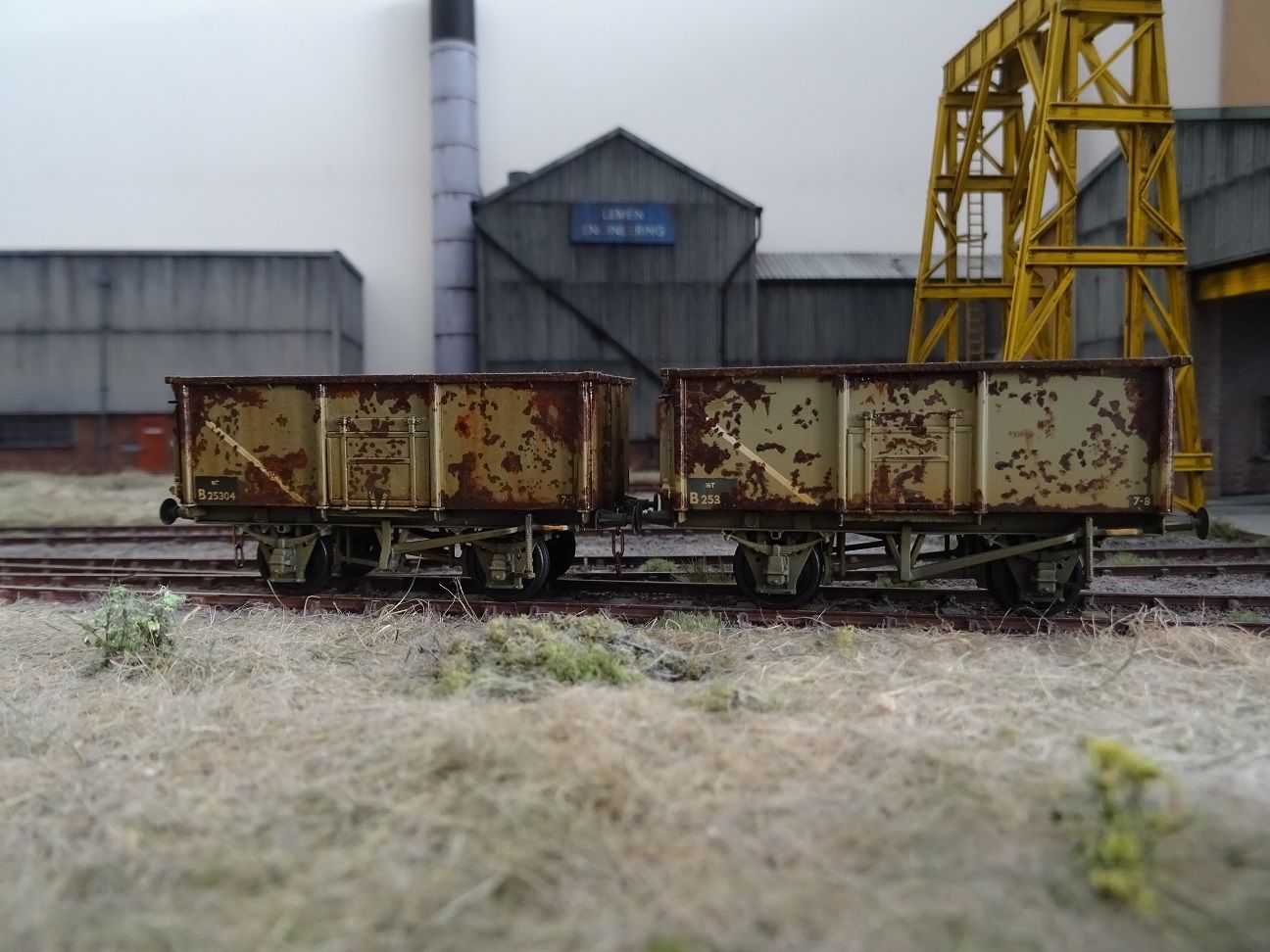 And finally, for now, a couple of 21 tonners. First up is the new Hornby model. i understand from other forums that the configuration of this particular model with the axleboxes as supplied is very specific but again, in the overall scheme of things, I can live with ignoring this. Very heavily weathered based on a photo on Paul Bartletts site this one still needs the chassis to be weathered:
And an example of the Parkside Dundas kit (actually the very first kit built wagon I've done) with the weathering based on the second vehicle on the left in the photo below albeit I have no idea how such a weathering pattern would emerge...
It does, however, highlight one of the issues of using oils, the very long drying time which has allowed a fiar bit of dust to collect on the paint - to be fair this is not visible from 12 inches away so I may end up leaving it as it is...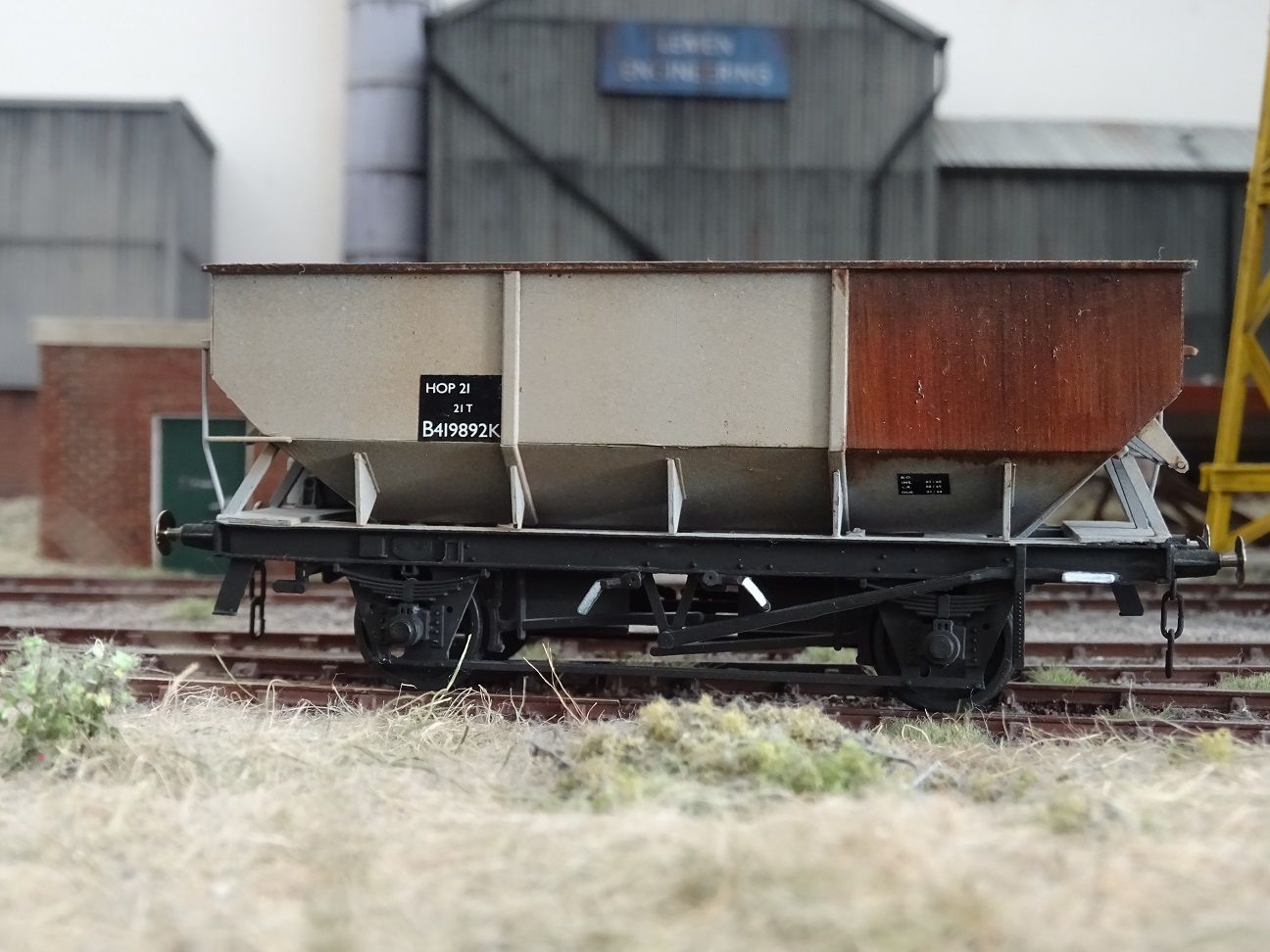 John