I've been building a Brassmaster 0F which has been fun.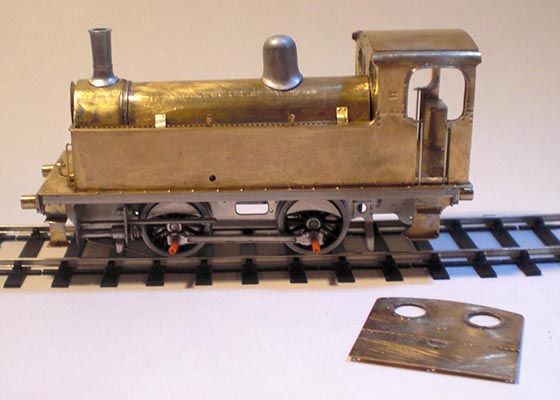 Being an MR modeller I'm not used to outside valve gear, so I had to do a lot of gapping with the sub sections - like the cylinder unit etc.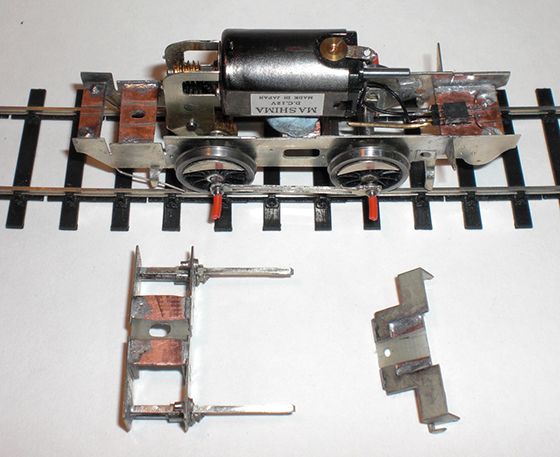 It's built with 3 point suspension as getting the csb pivot points in the right places proved difficult. It runs well - but it got me wondering if there might be a simpler way to pick up the power through csbs and avoid so much gapping. So I started playing with the tender chassis of a Gibson M class. I fitted some KM plastic hornblocks.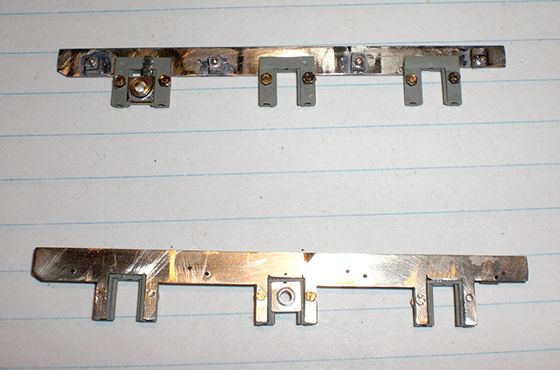 I drilled the pivot points using a HL jig and used cut down knobs on pieces of paxolin to keep the frames neutral.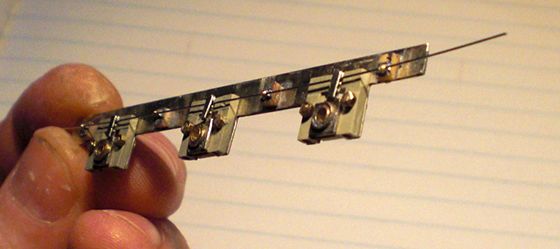 I made up the chassis using ungapped spacers; shorted the wheels; and connected a pivot point on each side to a mini plug.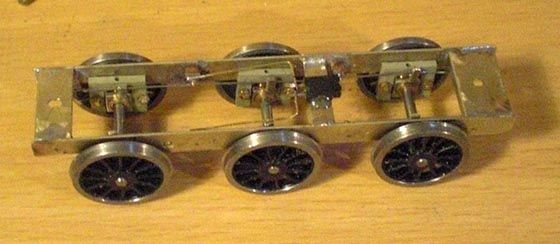 A bulb was connected to the plug and, even with an uninsulated footplate it lights up.
I'm not sure what this proves - other than that I should get a life!
However it does allow standard spacers to be used and wire can be soldered across the frames for brake hangers etc.
The question I now have is should I bother with any type of pick ups on the M loco itself?
Also if this were a tank loco could plastic hornblocks be trusted to wear? I have some Exactoscale ones so I might try them.